Mesmerize
All Photos from the March Issue of Australian Vogue, via Oracle Fox.
Our little Moroccan house is on a beach and faces due west. I struggle to explain to you the sundown: gelato colours and camel silhouettes. Mesmerising doesn't quite cover it.
The closest I have come is the Japanese aesthetic of Wabi-Sabi. I find it the most profound idea. Wabi-Sabi is the feeling of intense happiness in the face of beauty: cherry blossoms and falling snow. This understanding of beauty emphasises simplicity, rustic flaws and impermanence.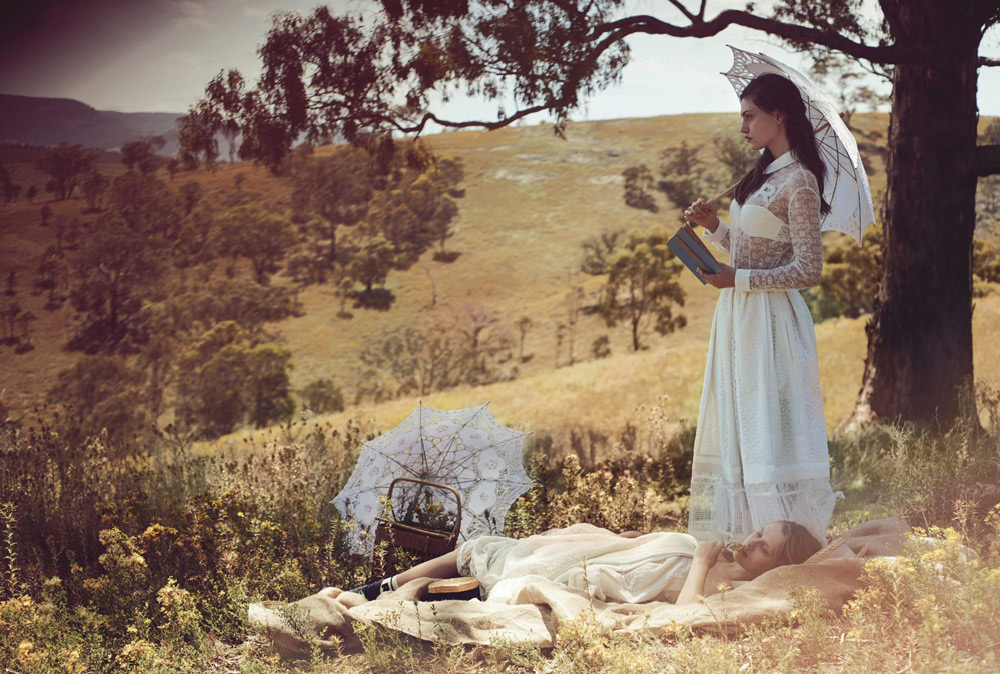 It is a concept the guides the aesthetics of Zen interiors. Buddhist monasteries are made with materials that wear over time – natural textures like wood, paper and iron. Their beauty deepens with the subtle hues of age.
For a while, in what seems like a past life, I worked for a Japanese florist. Her studio resounded with Wabi-Sabi. Ikebana, the Japanese art of flower arrangement, creates beauty in minimalism and silence. You can see the Sun, Moon and Earth in the rich symbolism of empty space between flowers.
I reserve a skepticism for the way that the West adapts – then commercialises – Eastern philosophy. Womankind magazine wrote a stunning article about this titled Buddha in Suburbia, contending that 'Buddhist statues are cute totems for middle class progressives'.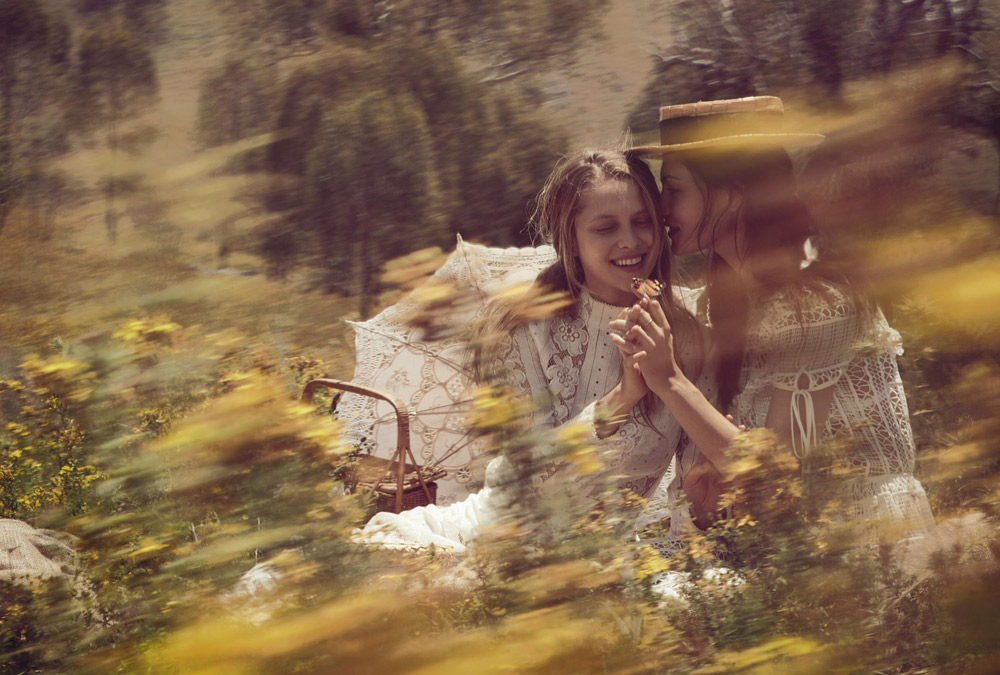 The concept of Zen has shared a similar fate: watered down, diminished. There are companies called Zen Internet and Zen fast food.
On the other hand, there is also a website called Your Zen Life, founded by the two beautiful actress pictured here. The website is a subtle amalgamation of eastern philosophy and western interests. It places a focus on wellness, both our own and our planet's. It espouses mindfulness and meditation – core elements of zen philosophy.
I like this paradox, a zen publication founded by hollywood actresses. Seeing as Zen teaching uses paradoxical statements to transcend rational thoughts, I would like to think that the monks like this too.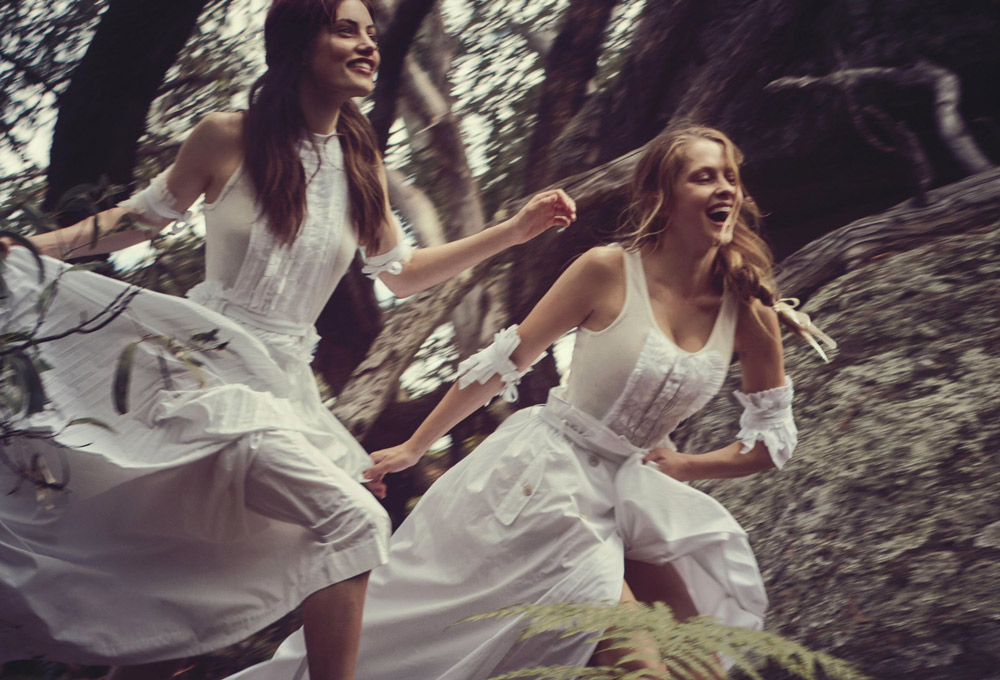 I guess that is the most important thing that I take from Japanese aesthetics: the richness  of paradox, the serenity of simplicity and the beauty of impermanence.
You can read my latest article for Your Zen Life here.
You can find out more about Japanese aesthetics and philosophy with Womankind magazine.
VOGUE AUSTRALIA MARCH 2015  .  MODELS: PHEOBE TONKIN & TERESA PALMER  .  PHOTOGRAPHER: WILL DAVIDSON  .  FASHION EDITOR: PETTA CHUA  .  HAIR: SOPHIE ROBERTS  .  MAKEUP: KELLIE STRATTON
This entry was posted by Alex in ! Без рубрики, Blog, Career, Do What You Love, Fashion, Featured, Gallery, Home, Lifestyle, Peru, Portfolio, Postcards, Quotes, Style, Travel, Travel The World, Uncategorized, Wanderlust, Wellness and tagged Interior Design, Japanese Fashion, Philosophy, Travel, wanderlust.